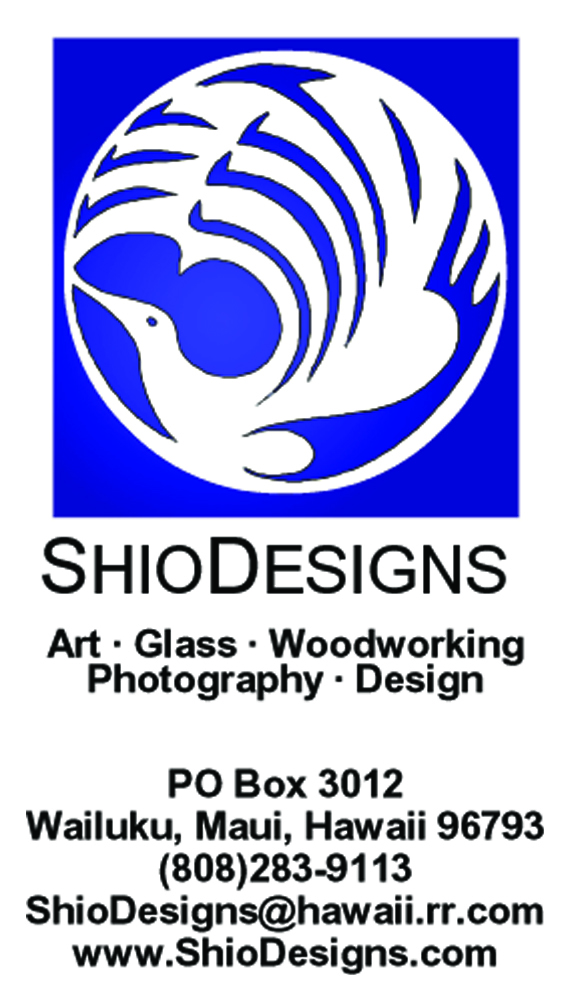 Welcome to ShioDesigns.com!
Thank you for checking us out.
You can reach us via email at: shiodesigns@hawaii.rr.com
Or find us on Facebook at ShioDesigns.
ShioDesigns is a family endeavor: we work in fused, slumped, and cast kiln formed glass, as well as glass jewelry and sushi sets, hand created wood pieces and photography.
We are currently preparing for the annual Maui Open Studio Tours held in February.
ShioDesigns is showing in Wailuku, Central Maui for Maui Open Studios. We hope to see you there!
Our link to the MOS event is:
2013: Maui Open Studios 2013 ShioDesigns
2012: Maui Open Studios 2012 ShioDesigns
2011: Maui Open Studios 2011 ShioDesigns
New pictures have been posted on Facebook at:
http://www.facebook.com/ShioDesigns
You don't have to be a Facebook member to view the photos.
Maui Open Studio Publicity Images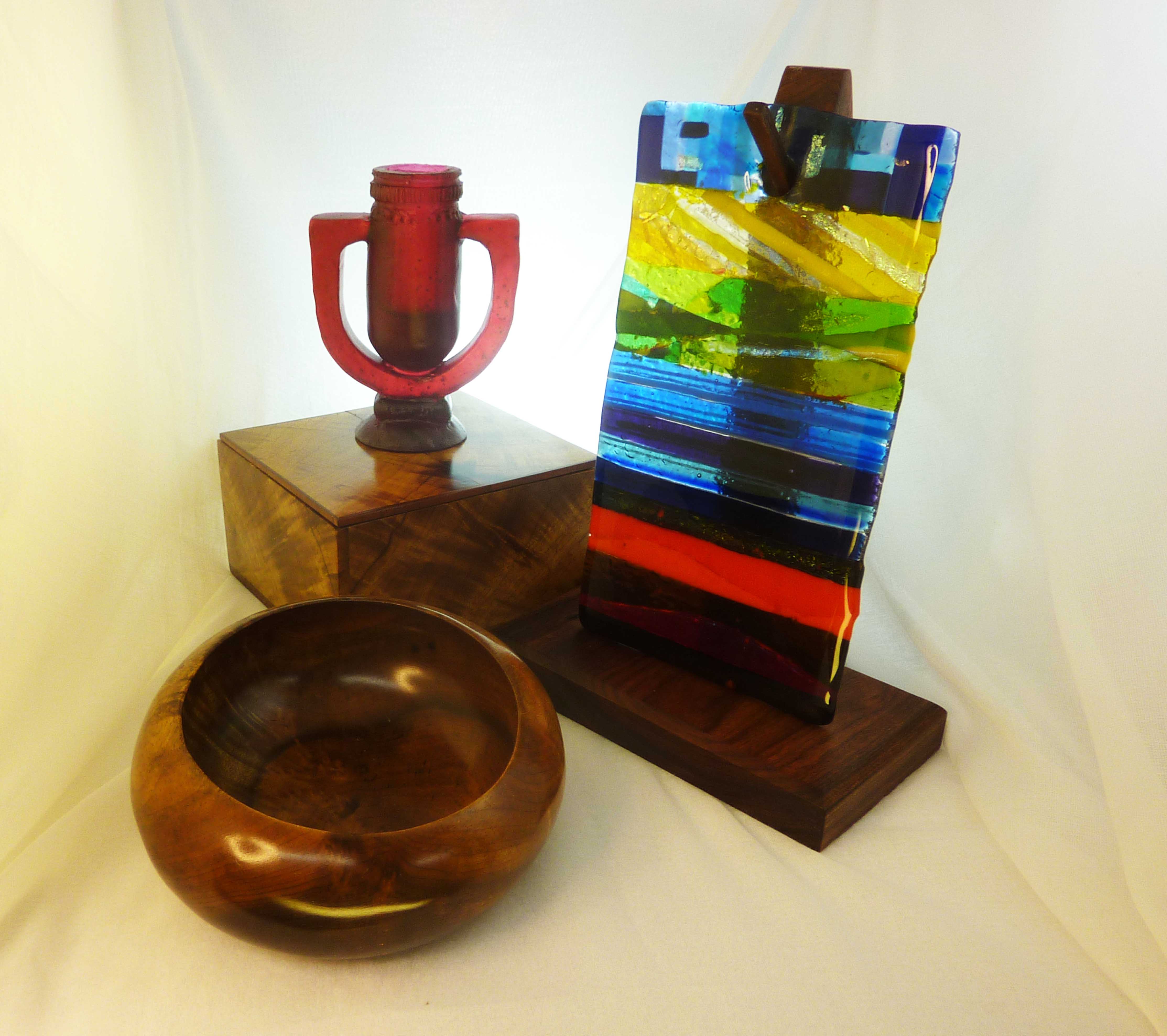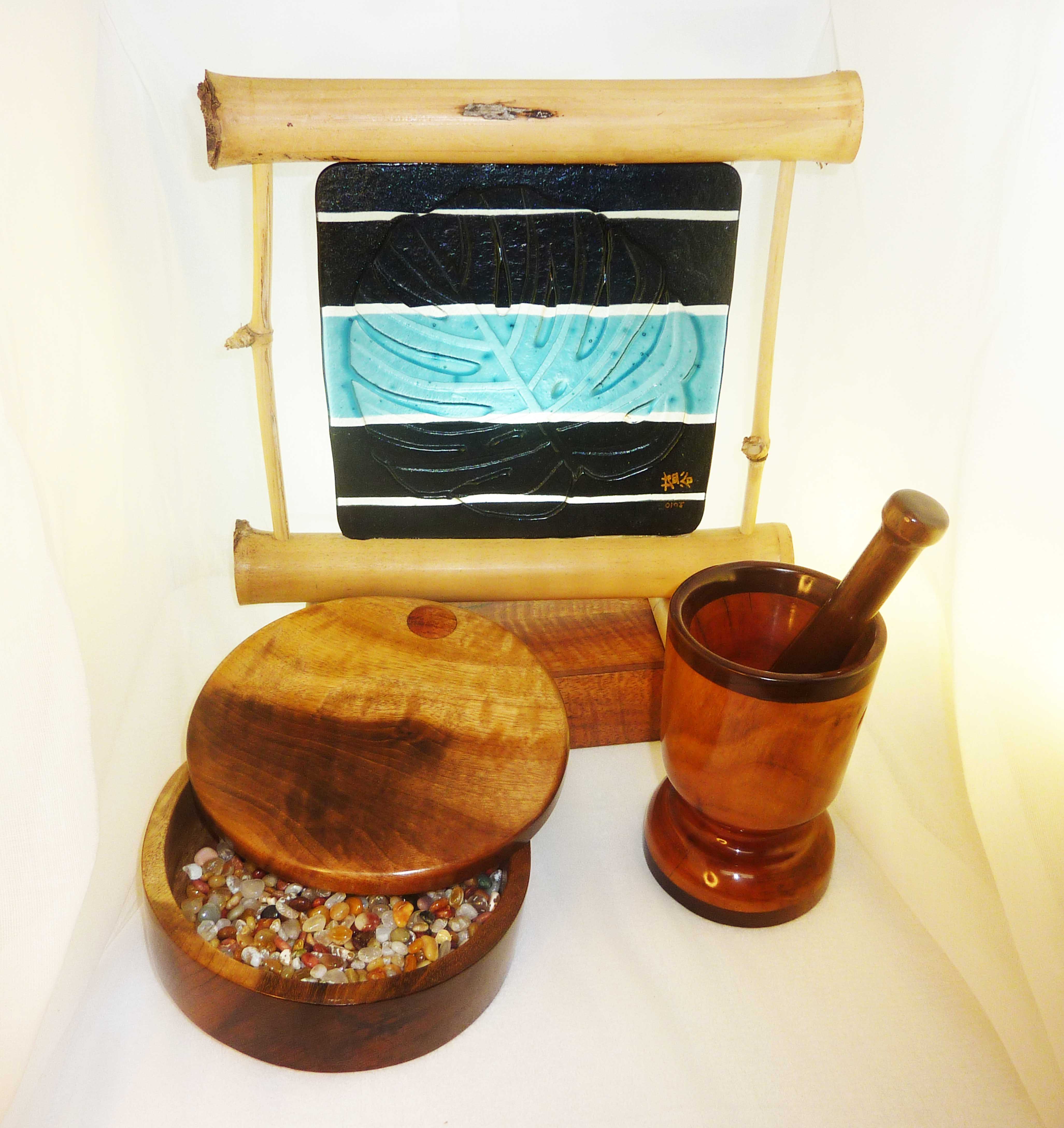 ---
Here are some new photos. We'll have some new photos after the Maui Open Studios event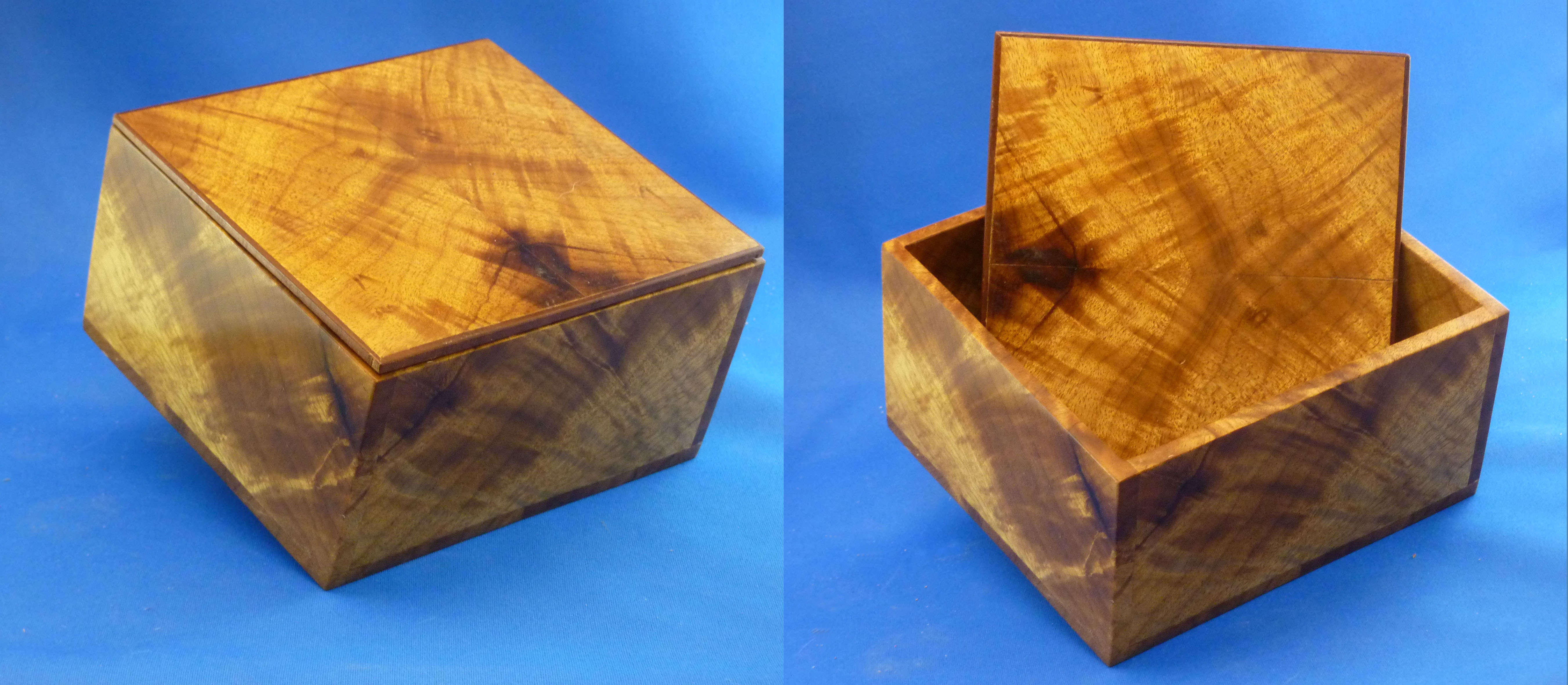 Myrtle box. G.Shiotani 5.5 "x 6" x 3.25" myrtle wood with walnut trim

Moonrise. G.Shiotani 6.5" x 2.25" hand carved myrtle wood with inlaid koa 'moon'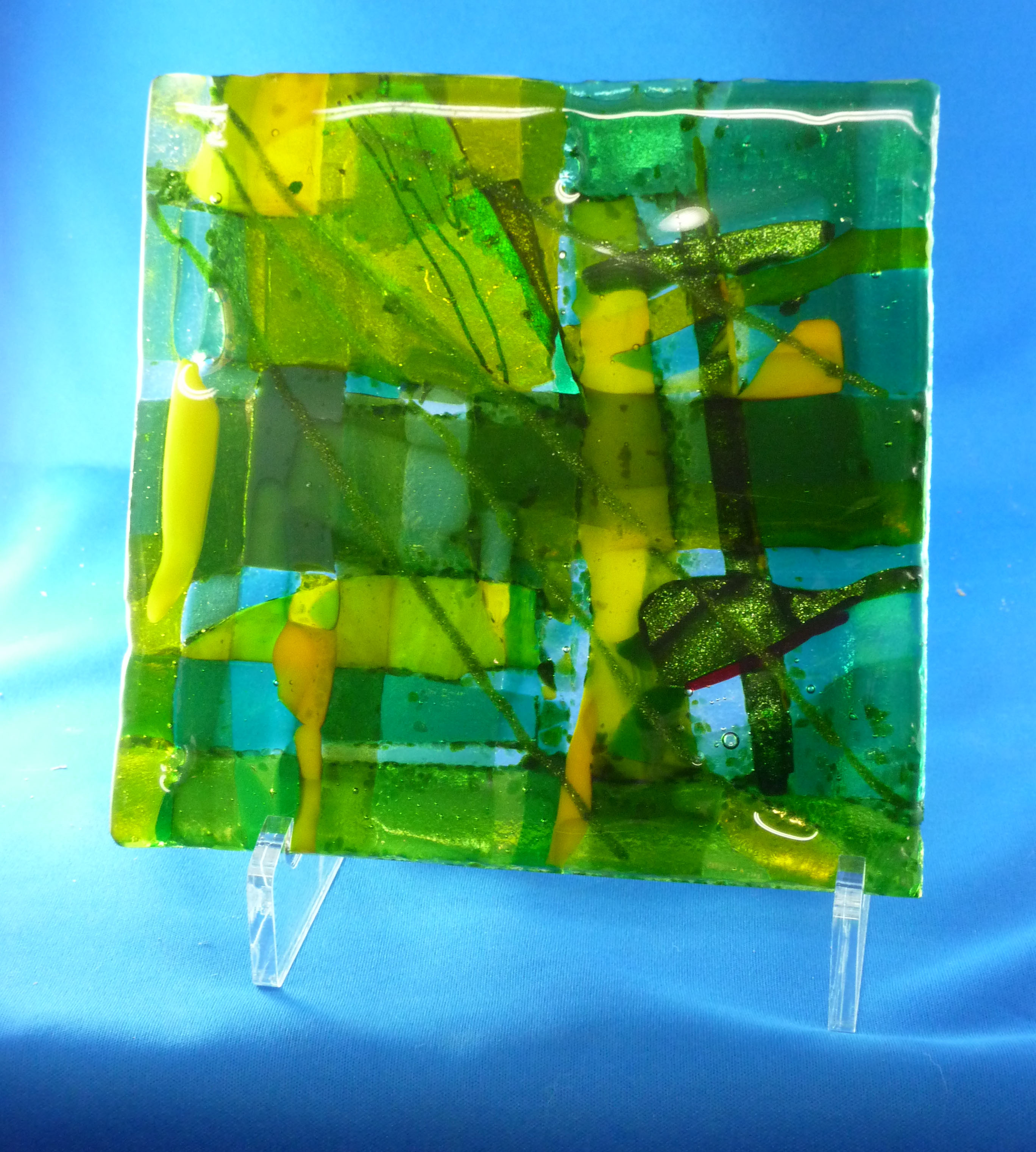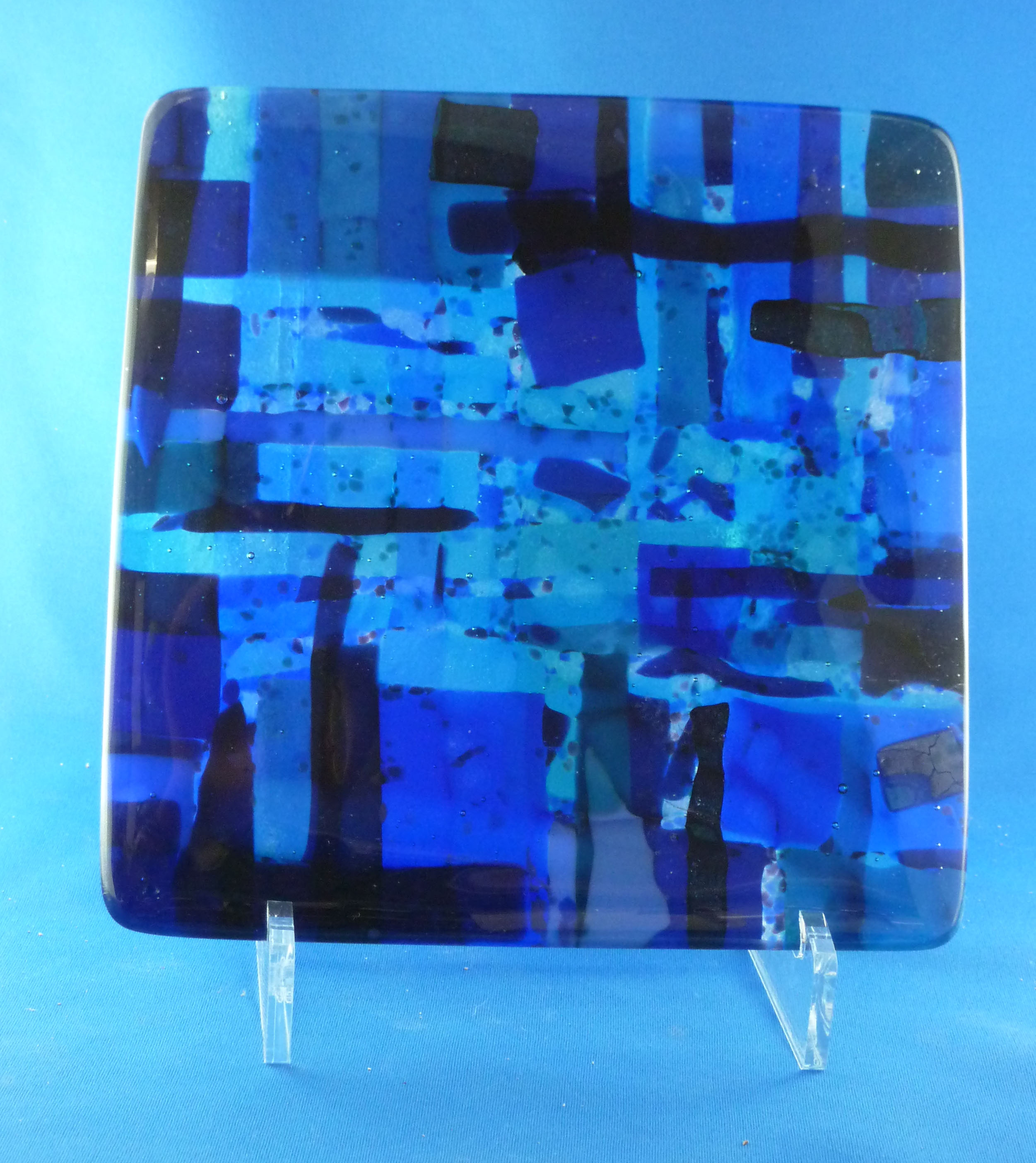 Green Collage Tile, 7" x 7" B.Shiotani Blue Collage Tile, 8" x 8" B.Shiotani
---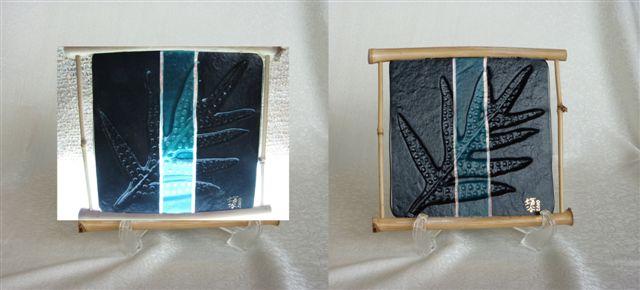 Laua'e AquaBlack-n-Bamboo
A.Shiotani / G.Shiotani
Fused Glass with Bamboo frame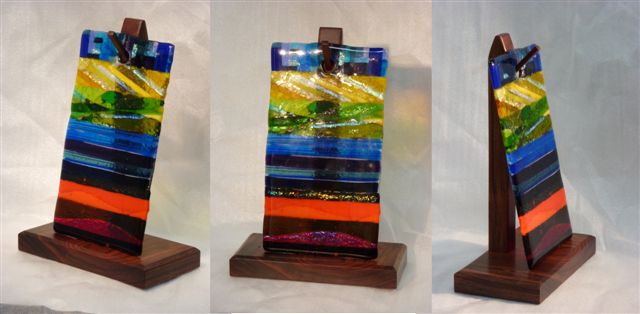 Ka La Ka Honua Ka Lani - Hui 'ana 'Akaki
B.Shiotani / G.Shiotani
Fused Glass with Brazialian Cherry wood stand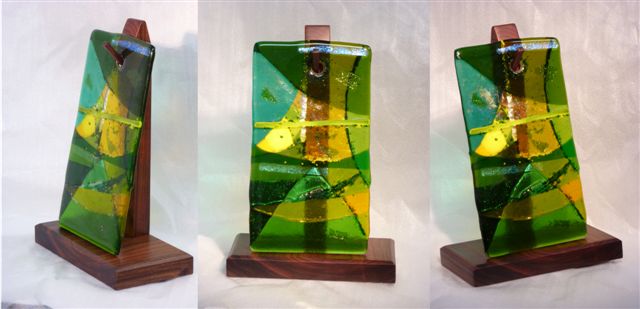 Ka La Ka Honua Ka Lani - Ulu la'au [forest]
B.Shiotani / G.Shiotani
Fused Glass with Brazialian Cherry wood stand

Ka La Ka Honua Ka Lani - Kahikolu
B.Shiotani / G.Shiotani
Fused Glass with stone base